Dare To Compare Dining Room
Dare to compare my untouchable values to the competition on living room furniture. Get the same great look at my everyday low prices. Shop now!
Get the same great style for less with my great-looking dining room sets. Just think of what you can do with all the money you're about to save!.
Almost three times the cost and doesn't include a removable table leaf.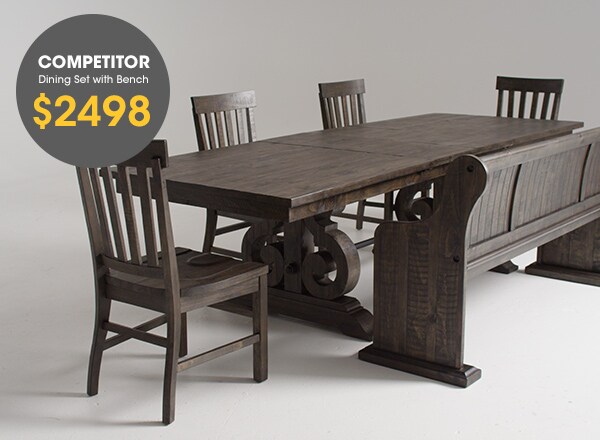 Choose from four chairs and a bench with storage or six chairs. All chairs feature Bob-O-Pedic Memory Foam Seating.