Dare to Compare Bedroom
Dare to compare my untouchable values to the competition on bedroom furniture and bedroom sets. Get the same great look at my everyday low prices. Shop now!
Dare to Compare Bedroom Furniture
What good is a comfortable bed if you don't have a stunning bedroom set to go with it? Set the scene for a relaxing getaway in the comfort of your own home with the Bob's Euro Cottage Bedroom.
Forget dreaming about a trip overseas, at less than half the cost of the competition, you'll have enough money to take a trip to Europe.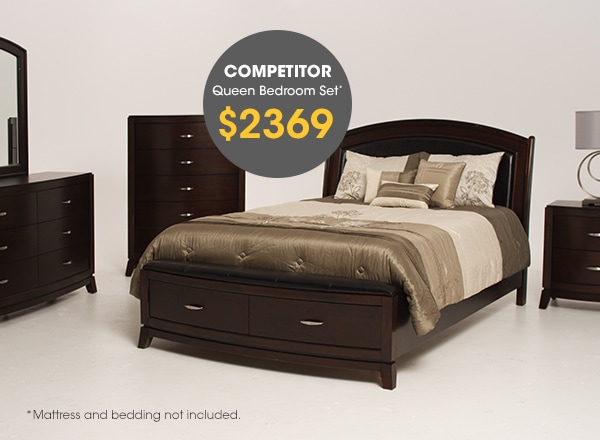 Store all the cash you'll save in the two storage drawers in the footboard. Includes lift-top chest with jewelry storage and available in two stunning colors.